Golden Pond Distilleries, Inc
97 Canton Lane
Cadiz, KY 42211
(270) 205-7685

Facebook Page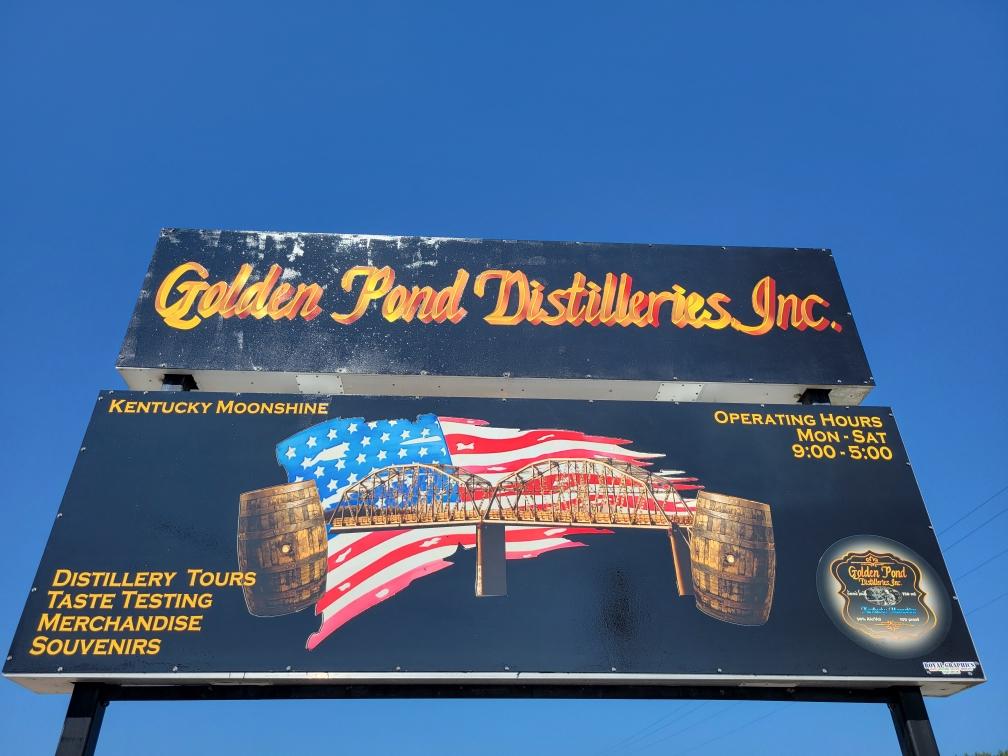 ---
Description
STEP BACK IN TIME AND VISIT GOLDEN POND DISTILLERIES, INC.
LOCATED AT 97 CANTON LANE, JUST BEFORE THE LAKE BARKLEY BRIDGE.
4th GENERATION MASTER MOONSHINERS SHARE THE HISTORY OF LAND BETWEEN THE LAKES. AS GOLDEN POND WAS A TOWN ESTABLISHED IN THE 19TH CENTURY IN WESTERN TRIGG COUNTY, KENTUCKY KNOWN FOR ITS MOONSHINING ACTIVITY DURING THE PROHIBITION.
ONLY NATURAL INGREDIENTS ARE USED IN EACH FLAVOR OF MOONSHINE!
OPEN MONDAY – SATURDAY 9 AM TO 5 PM.
STOP BY FOR DISTILLERY TOURS, TASTINGS, AND A TOUCH OF TRADITION.
---
Golden Pond Distilleries, Inc Items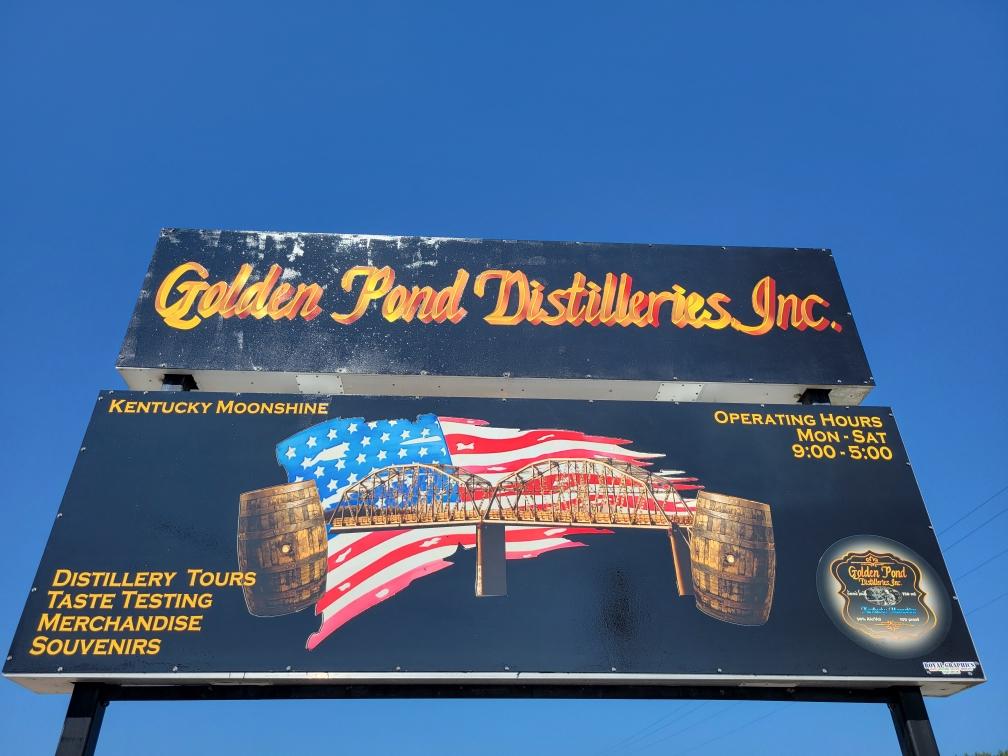 Retail Value: $25.00
Your Price: $16.00
In Stock