Clippendale's Dog Grooming, LLC
811 C Country Club Lane
Hopkinsville, KY 42240
http://www.clippendalesgrooming.com
(818) 877-4891

Facebook Page
---
Description
PAMPERING YOUR PET IS PAWS-ITIVELY OUR FAVORITE!
AT CLIPPENDALE'S DOG GROOMING WE BELIEVE YOUR FUR BABIES ARE FAMILY AND WE WANT TO GIVE YOUR FLUFFY FAMILY MEMBERS THE BEST GROOMING EXPERIENCE POSSIBLE.
RECOGNIZED BY THE NATIONAL DOG GROOMER'S ASSOCIATION, WE ARE AKC SAFE CERTIFIED AND ACCEPT DOGS OF ALL AGES TO ENJOY OUR HIGH-QUALITY TOOLS, ENVIRONMENTALLY FRIENDLY PRODUCTS, HYDROTHERAPY SHOWER HEAD, ADJUSTABLE GROOMING TABLE, COMFORTABLE KENNELS, AND BOARDING AVAILABLE.
INTAKE FORMS AND APPOINTMENTS AVAILABLE TUESDAY – SATURDAY 8 am – 4:30 pm
---
Clippendale's Dog Grooming, LLC Items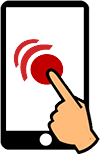 Clippendale's Dog Grooming, LLC
Hopkinsville, KY
Retail Value: $35.00
Your Price: $24.00
In Stock