Cadiz Housekeeping and More
4496 Canton Road
Cadiz, KY 42211
http://www.cadizcleaning.com
(270) 978-4113

Facebook Page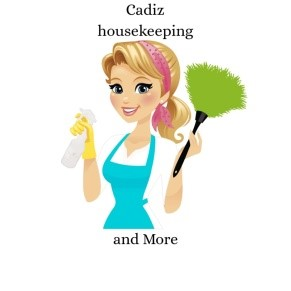 ---
Description
Extraordinary cleaning services are at your fingertips! We offer spectacular cleaning with close attention to detail. Whether you need commercial, office cleaning, residential, post-construction, or even rental and Air B&B cleaning, we are ready to work for you! We also offer exterior cleaning too. We can do it all at Cadiz Housekeeping and More.
We know inviting someone into your home is a big deal. Our team is trustworthy, reliable, professional, and courteous. And to provide even more peace of mind, our house cleaning staff is bonded and insured, so you can feel good knowing that we've covered everything.
We are able to work at most locations in Western Kentucky. Please call us at 270-978-4113 or message us on Facebook, Cadiz Housekeeping & More.
---
Cadiz Housekeeping and More Items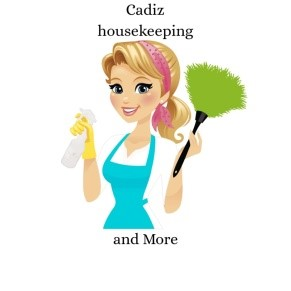 Retail Value: $100.00
Your Price: $85.00
Temporarily Out of Stock