Super Sonic Bin Cleaning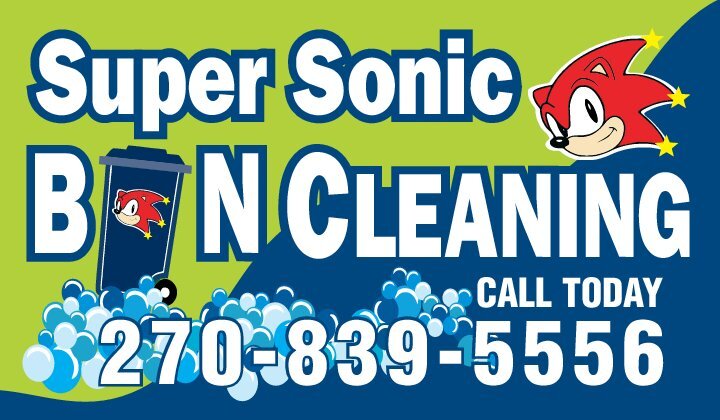 ---
Description
Does your trash can need a serious cleaning?
Kevin & Lance Putty at Super Sonic Bin Cleaning has great news for you. They have a brand new Super Sonic Bin Cleaning business.
They specialize in cleaning, sanitizing, and deodorizing your trash bins. Eliminate odors and destroy germs, flies, mold, and other unpleasantries. Super Sonic cleaning uses extremely hot water and an environmentally safe process to clean anything that needs to be cleaned.
Gift certificates may be used toward any Super Sonic Bin Cleaning, small or large.
Family-owned business working to take care of your family, home, and business.
Be sure to check out our power washing deal also.
270-839-5556
---
Super Sonic Bin Cleaning Items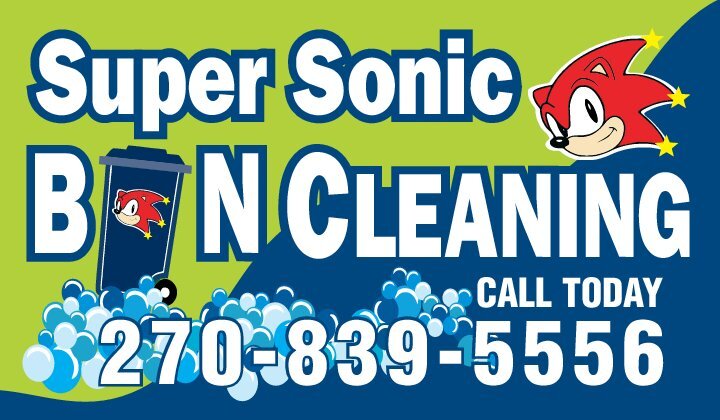 Retail Value: $25.00
Sale Price: $12.00
In Stock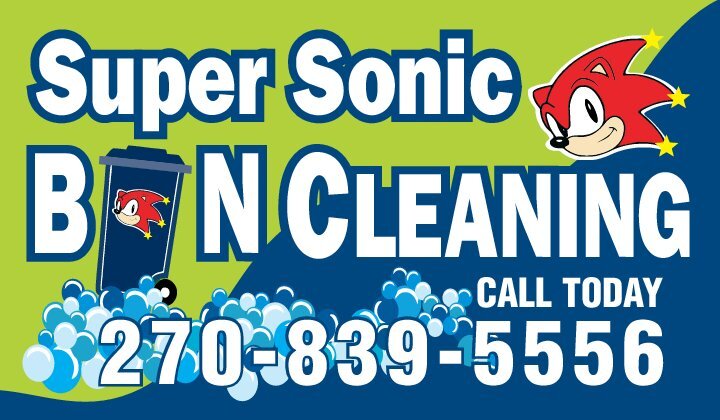 Retail Value: $25.00
Sale Price: $12.00
In Stock