Knoth's Bar B Que
728 US HWY 62
Grand Rivers, KY 42045
http:// knothsbar-b-que.t2-food.com
(270) 362-8580

Facebook Page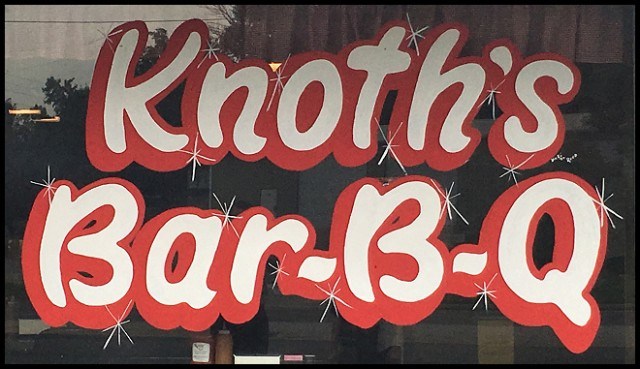 ---
Description
The next time you take a trip to the north end of Kentucky Lake or Lake Barkley, you will want to eat a bite at Knoth's Bar-B-Q. When you're close to the big blue bridge, you're at the right place. Mr. Knoth has been serving his famous Bar-B-Q for a little over 50 years. It's been tasted by a few famous names and featured in multiple magazines and books.
Knoth's Bar-B-Que sits on the pit for 14 hours and then soaks up the smoky flavor for another 10 hours… A whole 24 hours of preparation before it hits your plate. They make their BBQ and slaw sauce using their ever secret recipe. If you're in a hurry, then call for carry out!
Please note that our restaurant is closed from November through March.
---
Knoth's Bar B Que Items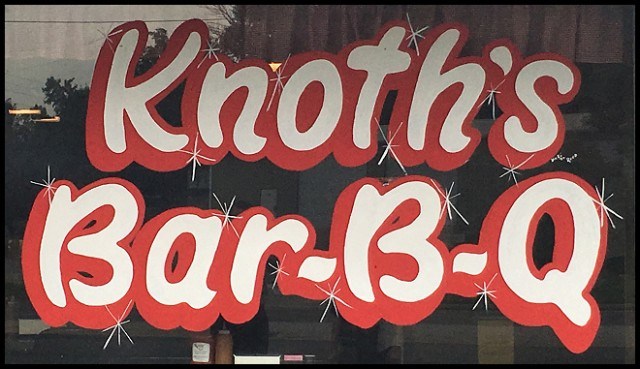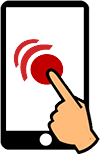 Knoth's Bar B Que
Grand Rivers, KY
Retail Value: $20.00
Your Price: $15.00
In Stock